Bisexual Britni - Cocktails 3 Director's Cut (?) Footage and Behind the Scenes
Two AVI's in a .rar.
A good find here.
This
may
be the full director's cut footage from Britni's Cocktails 3 swallowing scene, and there is also a behind the scenes video (raw footage).
The mixture in the bucket of spit and some semen is mixed with Britni's own piss and one guy's piss too. Then she drinks it down. She is then throatfucked with a hard cock until she pukes some of what she swallowed. Which is subsequently blended in a blender and re-drunk by Britni.
In the behind the scenes footage one can see Britni struggling some with the upchucking part...namely that her throat was starting to hurt.
Back in the day I had heard that the throatfuck/puke/re-drink process was repeated 3 more times.
That isn't in this though...so well, either it's missing, or it didn't happen like that.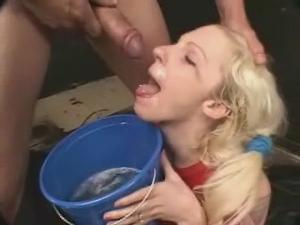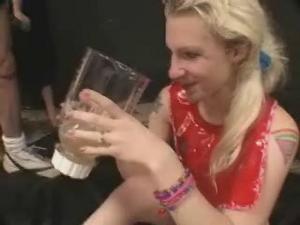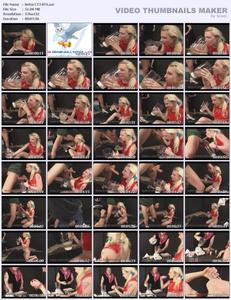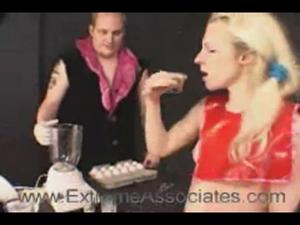 Code:
http://depositfiles.com/files/zkc6mun7r