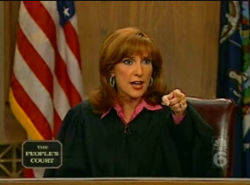 Marilyn Milian
, (born May 1, 1961, in Astoria, New York), is a former Florida state circuit court judge who currently presides over the American television program
The People's Court
. She is the first female judge to preside over the long-running court show. By September 3rd, 2012, Milian reached her 12th season presiding over the program, equalling that of Joseph Wapner and making her one of the longest serving judges to preside over The People's Court.
Occupation - Lawyer, judge, television personality
Known for
The People's Court
2001-present
5 August 2013
-
As the first female judge to sit on The People's Court bench, Marilyn Milian is unarguably the sexiest justice ever to helm the show. But up until now we've been unable to pass judgment on what she's working with under her robes. That time of uncertainly and indecision is now over, because Marilyn let her fantastic, 52-year-old breasts fly free on her recent beach vacation to the Caribbean. We're not able to raise our right hands now, but no objections!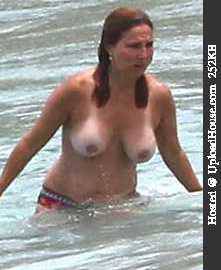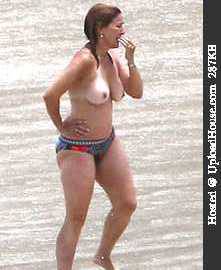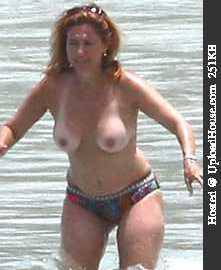 _____________
I am not sure if this is the right category/thread for this. I hope a mod can make better
judgment
to decide where this shud be or if it should be posted at all. Thank you in advance.