Cleaned January 2016 - NineTails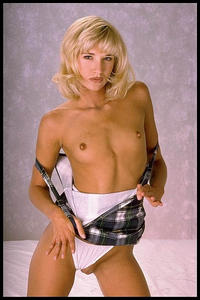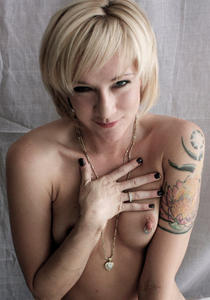 Info @
IAFD
Tammi Ann (Fallon) is a porn star who was born 4th October 1971 in Riverside, Ca. She is famous for her Lolita-like appearance. Tammi is well known for having very small breasts, a beaming smile and blonde hair. Tammi does things that most other porn queens wouldn't consider doing and had the skill to handle groups of men at one time.
She was a long time girlfriend of porn producer Al Borda, who brought her into the business. Tammi often said the first porn movie she saw was the one she was in. Tammi Ann made over 190 adult movies in her 3 years in the business.
Tammi quit the adult film industry in the summer of 1996, saying in the September 1996 issue of AVN Magazine that female performers don't get the respect they deserve either on or off set. She worked for a time as a stripper after quitting the adult film industry and at times as a 'high priced' call girl around the Hollywood area. She married around 1996 to a fan she met while dancing at Jolar arcade in San Diego, Scott Johnson, and later divorced.
According to those who know her, she dislikes anyone bringing up her adult film past since she retired, though she is still friends with Ron Jeremy
In 2001, her "official website" TammiAnn.com claimed that she had died. This was later proven to be false. Sexual Ability Tammi is noted for taking part in a wide variety of sexual activities in her films. Some of these include: Lesbian sex Fisting Facials Group sex Double penetration Anal sex Double anal sex Identifying Marks Tammi almost always appears in adult movies with depilated pubic hair Tammi has a tattoo of a cross on her right ankle. Additional information Tammi enjoys rollerblading and aerobics and 420